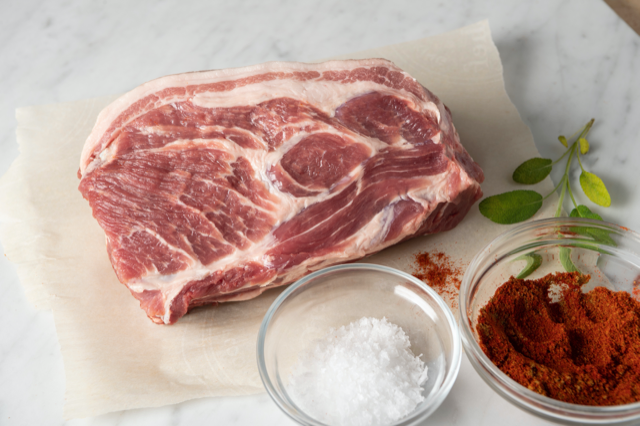 From whole market hogs to pork rack chops, we carry most all pork products from both commodity producers and our well respected specialty providers who satisfy our requests for free roaming, authentic breed, naturally fed proteins.
Beelers Pork – Grandpa Beeler searched the world over to find the perfect pig. A Danish Duroc, or "red" pig. Beeler's Duroc sired pork delivers, tenderness, and juiciness. We find Beeler's Duroc pork to be deliciously perfect for most pork recipes and as a standalone center of the plate offering, superb. Truly one of the best buys in meat – incredibly affordable – consistently delicious.
True Story Pork– Believes in supporting farming communities dedicated to raising meat right. Heritage breed hogs live stress free lives without crates, antibiotics, or hormones. These Duroc and Berkshire breeds have old-world traits that lend to great marbling and delicious taste. Room to Roam is the ideal program for the consumer who supports humanely raised animals.
Kurobuta – Berkshire pork is called Kurobuta (Black Hog) in Japan. Darker looking than standard pork, Kurobuta is known for its marbling and deep rich taste. We sell Kurobuta/Berkshire pork from several different suppliers.
Prime Pork – A flavor sensation at an unbeatable price. Prime pork comes from a provider in Iowa who uses a unique injection program to create brined-like flavor and texture at an amazing price. 
---