Rocker Bros Meat & Provisions
Quality, Reliability, Trust
Rocker Bros. Meat & Provision, Inc. is dedicated to providing chefs and restaurateurs with the finest meats available at the fairest prices possible.
We continue to develop new and better resources at every turn, meeting ranchers and farmers from next door, across the country and overseas. We look for extraordinary product and exceptional animal husbandry practices, keeping us and our chefs on the cutting edge of a rapidly changing and expanding marketplace.
From basic prep proteins to exceptionally rare meat cuts (and everything in between) the Rocker Bros experienced, knowledgeable and motivated sales staff is here to guide you.
We are family, so are you,
Shelly and David Rocker
Meet Our Proprietors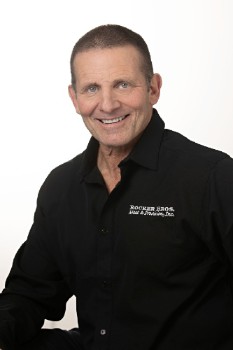 Sheldon Rocker
Proprietor
Phone: 310.654.4341‬
Email: Shelly Rocker
Shelly Rocker has been wearing a white meat coat as far back as he can remember. As a teenager, he enthusiastically began his career in the meat industry working for his father. He spent his high school years splitting his days between school and working in the plant; learning every phase of production. Back in the day there was a very limited supply of boxed beef. Therefore, his father's meat company broke cattle and processed from the hanging cattle. In his quest for knowledge, Shelly educated himself by working every single position and learning each processing procedure involved in meat production.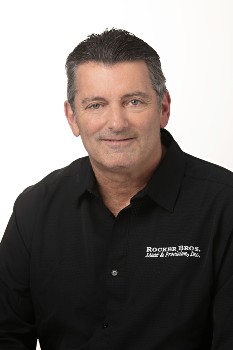 Phone:
Email:
More information coming soon.
Our History
Rocker Bros. Meat & Provision, Inc. is a family operated business with a combined 100-years-plus of meat buying, processing, and distributing experience. Our father started Holiday Meat & Provisions in 1965 and the torch has now been passed to Shelly and David, who operate Rocker Bros. Meat & Provisions with the same old-fashioned values, plus a whole new set of working dynamics for higher quality, greater efficiency and better customer satisfaction.
Customer satisfaction is our goal.
Rocker Bros. Meat & Provision, Inc. is a family-operated business with a combined 100-years-plus of meat buying, processing, and distributing experience.
It is our job and goal to provide you with meat products that make your dishes delicious and profitable. We partner with restaurant owners and chefs by providing cut and cooking suggestions(as needed), yield testing, personalized dry-aging, trimming, portioning and packing, each order is cut and processed according to Chefs direction.
Our Midwest suppliers provide us with the finest USDA primal cuts, which are processed to your exact specifications. We operate under USDA Establishment #1160 and follow strict USDA HACCP regulations.
We feature a full line of all meat products, including beef, pork, lamb, veal, poultry, exotics and fresh seafood. We are leaders in sustainable, regenerative and pasture raised meats. We sell heirloom chicken, free grazing beef, lamb and pork that is hormone and antibiotic free and raised on small family farms.
Butchers are at the core of what we do best. Our very experienced cutting crew will trim and portion your steaks, chops and roasts to precise perfection. They are the finest in the world, some have been butchering for us (and you) for 30 years or more. Cutting is a precise art and we work closely with chefs all over LA to create uniquely designed cuts for their menus. Belly on Tomahawks with 3/4 bone, frenched lollipop chicken drumettes, standing pork or lamb volcano shanks, 2 oz Kobe-style sliders, bone-in filets, short rib ossobuco, dry aged cross-cut New York strip steaks, prime rib eye medallions and tenderloin medallions at 1/2 the price of choice tenderloin steaks. 
We work really hard to supply our customers with the highest quality meat products at the most affordable prices.
We will come to you and design a program that will enhance your menu with innovative products and reasonable prices. Or, come take a walk-through at Rocker Bros. Tour our unique "boutique" meat environment – walk in the dry age room, discover and sample new items and let us customize your meat program or just add a few highlights to the menu, either way – it gets the creative juices flowing!