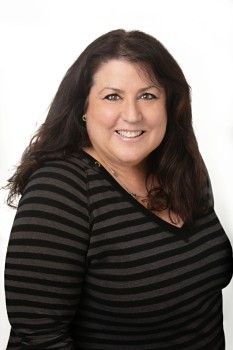 Jacqueline Haedo
Director of Food Safety
Phone: 818-339-2194 | Email: jhaedo@rockerbrosmeat.com | Area: San Fernando Valley
Jacqueline Haedo has been working with the Rocker family for over 30 years. Jacquie started off as an executive assistant and then worked as a sales executive before ultimately becoming the Director of Quality Assurance and Food Safety for Rocker Bros. Meat & Provision, Inc. Jacquie believes in the "Rocker values" of providing the highest quality and consistency in customer service. She also efficiently maintains the Rocker facility and the employees regarding safety and protection. Jacquie is extremely knowledgeable about the product, suppliers, and and the procedures in place at Rocker Bros.
Jacquie is responsible for all Hazard Analysis and Critical Control Point (HACCP) principles and implementation, which provide an effective and balanced means of guaranteeing food safety. Jacquie is fully certified in International HACCP Food Safety. She has been writing programs in association with to the United States Department of Agriculture's guidelines since she was a teenager, so when the USDA decided to have each individual establishment responsible for writing and implementing their own programs, she was ready to go. HACCP requires critical control point identification, establishing critical limits, monitoring procedures, corrective actions, verification procedures, and record-keeping and documentation, all carefully monitored by Jacquie through her unique HACCP Plan developed specifically for the Rocker Bros. facility. Jacquie also works in collaboration with the USDA inspector that is frequently on-site at Rocker Bros. Jacquie is well-versed in the directives and USDA expectations and works closely with both the suppliers and end users to ensure protection against harm.
Jacquie is extremely passionate about her job and loves the work that she does daily. In her free time Jacquie enjoys spending time with her friends and family, attending concerts, and checking out new restaurants in the Los Angeles area.