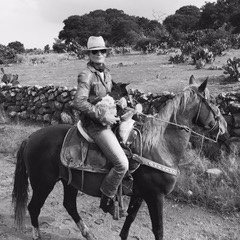 Debbie Rocker
Account Executive
Phone: 310-738-6487 | Email: debbie@rbpureandnatural.com
Debbie Rocker hails from a long line of meat people. She is a serial entrepreneur, passionate animal lover, and new-age saleswoman. Her family has been in the meat business in Los Angeles since 1965, providing chefs with exceptional, and affordable meats. Debbie supports ranchers and farmers with humane and sustainable husbandry and environmental practices. These healthy, nature-based practices give animals the support and sustenance they need to live their best lives and in turn they provide us with nutritious and delicious meats.
Rocker Bros is known for custom, chef supporting services; aging, cutting and packing to Chef's specs.
Rocker excels at meat maintenance, "It's our secret sauce" says Debbie. Meat maintenance is the art of storing, aging and maintaining meat. Temperature and moisture control, breathable and non breathable barriers, moisture tracking, wet and dry aging, hand selecting primal cuts piece by piece, ongoing testing, custom cutting and more. "Its no small task but absolutely necessary as my job is to deliver the finest meats discoverable, to the pickiest customers in the world – our chefs.