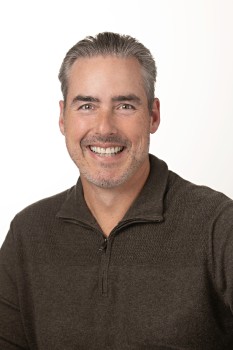 Christian Shaffer
Sales Manager & Account Executive
Phone: 310.895.3191 | Email: christian@rockerbrosmeat.com | Area: All Southern California
Chef Shaffer is always on a quest for the freshest ingredients and the finest meats. His talent for creating elegant yet accessible fare is just one of the reasons why Gourmet, Bon Appetit, Food Arts, Town & Country, Los Angeles Magazine, and The Los Angeles Times have been giving him glowing accolades.
A native Angeleno, Shaffer began his cooking career at the young age of twenty when he entered the kitchen of Chef Miles Angelo at the North Beach Bar & Grill in Venice. There he discovered a passion for cooking that would shape his career and ultimately his destiny. After two years, Shaffer met mentor Josie La Balch and began working at Remi in Santa Monica under her careful tutelage. La Balch encouraged Christian to travel to Italy to perfect his craft, and nurture his passion for the culinary arts.
During the next year at Trattoria Dal' Amelia in Venice, Italy, Shaffer honed his techniques and gained knowledge and an appreciation for fresh ingredients and fine meats. When it came time for his apprenticeship to end, he headed back to the United States and immediately went to Patina restaurant in Los Angeles. Patina was and still is the most highly recognized restaurant in the city. Christian had the pleasure of working as Sous Chef of Pinot Bistro in Studio City and as Chef de Cuisine of Pinot Blanc in Napa Valley.
Never one to rest on his laurels, Christian took the position as Executive Chef of Cicada Restaurant, located in downtown Los Angeles. There he garnered a loyal following through his seasonal menus and innovative interpretations of classic Northern Italian cuisine that marry the traditional with the contemporary.
Prior to opening Chloe in 2003, Chef Shaffer was Executive Chef of Drake's Venice where in just a short amount of time his food received much recognition from top publications such as Bon Appetit, Food & Wine, and The Los Angeles Times.
Chef Christian Shaffer showcased an ambitious, well planned foray, into the opening of the highly lauded restaurant Chloe in Playa del Rey, CA. Having garnered a loyal following with Chloe, Shaffer decided it was time to expand and share his culinary vision on a broader level with the opening of a second restaurant, Avenue in Hermosa Beach.
Shaffer wins kudos outside the restaurant as well; he is involved in several local and national charities including the Boys and Girls Club, Project Angel Food, Meals on Wheels, and the St. Jude's Children's Hospital.
In continuing his passion for fine foods, Chef Shaffer has decided to join our family at Rocker Bros. Meat & Provision, Inc. With his extensive knowledge of fine meats and culinary art, we venture together in our joined quest of serving the highest quality meats available to the finest restaurants in Southern California.