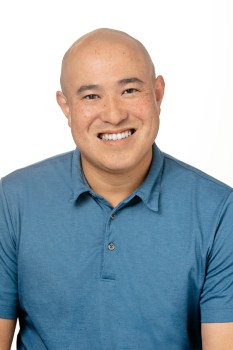 Brent Nakama
Director of Imported Wagyu / Fine Dining Specialist
Phone: 562-322-7039 | Email: bnakama@rockerbrosmeat.com | Area: International
My name is Brent Nakama and I have been working at Rocker Brothers since 2018, but I have specialized in operating a wagyu program since 2006. I began working in the food industry in 2006 with a small Japanese company importing wagyu from Japan and Australia when very few companies were importing wagyu. Together, we educated chefs and restaurants about the different prefectures, private farms and premium brands of wagyu that we would import. We would also explain that grading, feed, genetics and raising techniques impact the quality of the wagyu. As chefs and restaurants realized the quality of our imported wagyu, our clientele has grown with us. We now provide many fine dining restaurants in major resorts to chef driven restaurants across the country.
I have even been featured in a Kobe Beef exposé on Inside Edition. We went to my customers to show where you can get Certified Kobe Beef sourced out of Hyogo Prefecture. The Inside Edition story authenticated the quality and source of our Kobe Beef. The wagyu program has also been mentioned in Forbes, Wynn Resorts Magazine and United Airlines Magazine.
I pride myself on keeping the chef and restaurants satisfied by personally taking care of each of my accounts. As part of being hands on, I educate chefs, staff and servers at restaurants that sell our wagyu to ensure they can knowledgeably sell the product. I make sure that they receive the highest quality of wagyu beef.